From the Playwright...


Some fifteen or twenty years ago, while living in northern California, I got bitten by the Donner bug. I'm not really sure of when it happened, or what triggered the condition. Just living out there, I think, one feels a certain closeness to the history of the American West. The reminders are simply all around you. And I do remember seeing a new play about the saga ("Devour the Snow") at San Jose Stage Company in the early 1990s.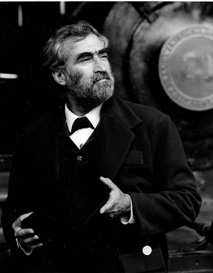 Some of you know the symptoms of the bug, I'm sure. Fascination with the plight of the Party, awe at their accomplishments, sadness for those who were weaker, distaste for those who judge with hindsight. And questions. Why them? How would I have measured up? How do I handle the tiny hurdles in my own life?
Traditionally, there has been one basic, historical view of the events. Certain members of the cast are seen as good guys. Others (notably Keseberg, Hastings, Breen and Woodworth) play the villains. George Stewart's Ordeal By Hunger (1936) is a beautifully written and detailed work that reflects this line of thinking. Then, in 1992, Joseph King's Winter of Entrapment was first published. Mr. King, after
substantial research, said (a) the traditionalists are liars and fools, (b) those who had been given halos didn't deserve them and (c) the supposed heavies (especially Patrick Breen) merit respect,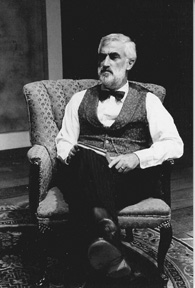 and even admiration. A number of other books have been published since then, attesting to the continuing fascination which we have for this
American drama.
Mortal Decisions had it's premiere at Northside Theatre Company (San Jose) in 1994.
In 1996, one hundred fifty years after the Donners became a Party,
I performed the piece in Reno, Nevada at a three day gathering of historians, descendants and other interested folks. Sadly, Joseph King, with whom I
had been corresponding, died several months before we had the chance to meet at that event. Since then, I have brought the show to the NYC Fringe Festival, the Depot Theatre (Westport, NY) and a host of corporate and social settings.
I am most honored that Alex Roe has invited me to bring Mortal Decisions to this season of "Virtue" at Metropolitan Playhouse. The Donner Party saga belongs here! It is quintessentially American. And I do hope the travelers of that Party touch audiences once again, helping us to look within and to see the world around us through a new lens.