Alex Roe
Producing
Artistic Director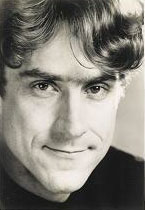 Alex Roe is a director, actor, and playwright. Before moving to New York City in 1992, he worked in England, San Francisco, and Delaware, directing and/or performing for companies including American Conservatory Theater, The San Francisco Shakespeare Festival, Sierra Repertory, Delaware Theater Company, Opera Delaware, and his own Illegitimate Theater Company.

In New York, and collaborated with numerous Off and Off-Off-Broadway companies including Abingdon Theatre, American Globe Theatre, Falstaff Presents, Gallery Players, Westside Repertory, Gorilla Repertory, and the Pearl Theatre Company before assuming the leadership of Parsifalís Productions/Metropolitan Playhouse in 2001.

For Metropolitan, he has directed over 40 productions, and under his oversight, the company earned an Obie Grant (2011), a Victorian Society Award (2014), 2 Aggie Awards from Gay City News, 6 AUDELCO Viv Award nominations, and 20 NYIT Award nominations for its work exploring the American theatrical history. Metropolitan has revived significant American works such as The Climbers, A Test Case, Leah the Forsaken, Indians, Within the Law, The Hero, Walk Hard, The Man of the Hour, Icebound, Injunction Granted, The House of Mirth, Deep Are the Roots, The Jazz Singer, One-Third of a Nation, Uncle Tomís Cabin, Dodsworth, Year One of the Empire, Margaret Fleming, Denial, The Octoroon, The Truth, Andrť, The Scarecrow, Metamora, Inheritors, The Melting Pot, The Faith Healer, Secret Service, Sun-Up, The City, and Fashion. Several of the plays produced by Metropolitan have also gone on to publication.

He is recipient of several awards, while two of his productions at Metropolitan each earned five NYIT Awards The Return of Peter Grimm (winner for leading performance by Frank Anderson) and The House of Mirth (winner for costume design by Sidney Fortner). His adaptation/direction of Chekhovís Cherry Orchard represented the US at the 2nd International Festival of Russian Theater in Paris, France, in 1999. His play Salem, inspired by the work of Nathaniel Hawthorne, was published by New York Theater Experience in the Fall of 2006.

Alex holds a BA in Literature from Harvard College.



Michael Hardart
Associate Director

Michael Hardart is an actor and director with credits in film, television, and local and regional theater. Performing in Metropolitan productions since 2003, he has also directed the Back Stage criticís picks It Pays to Advertise, The Great Divide, and Deep Are the Roots, as well as the highly praised melodrama Under the Gaslight and, most recently, The Climbers. He was Managing Director of Broken Watch Theatre Company for two years and an assistant editor at Viking Penguin Publishing from 1993 Ė 1997. He holds a BA in English and History from the University of Virginia and an MA in Education from NYU. He is a member of Actorsí Equity Association.

Sidney Fortner
Costume Coordinator
and
Resident
Costume Designer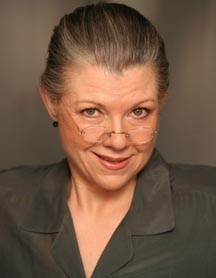 Ms. Fortner has designed, built and coordinated period and specialty costumes and properties for over 20 years including over two dozen shows at Metropolitan. In 2012, she garnered the NYIT Award for Outstanding Costume Design for her costumes for The House of Mirth and has been nominated for the same Award for 2013ís A Manís World. Elsewhere, her costuming credits include Our Town, Once Upon A Mattress, Measure For Measure, Cabaret, The Importance Of Being Ernest, Rosencrantz And Guildenstern Are Dead, Volpone, Sleuth, Assassins, Urinetown, and My Fair Lady. In 2008, she became Metropolitanís Resident Costumer/Costume Manager. She holds a B.A. in Psychology from New York University and an M.F.A. in Classical Acting from The Shakespeare Theater Academy for Classical Acting at the George Washington University. Ms. Fortner is also a producer (Gallery Playersí Black Box Series, Waiting For Godot, Guys And Dolls), director (The Pirates Of Penzance, The Tragedy Of King Lear, East Village Chronicles), actor (Margaret Fleming, The Return Of Peter Grimm, One Third of a Nation, Self) and educator (Shakespeare, Period Movement, English Literature, Creative Writing). She is a member of AEA and AFT Local 1839.

Rachael Kosch
Music and Dance Concerts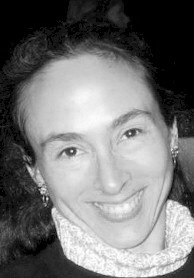 Rachael Kosch has made ballets for her company The Kangaroo Garden and for New York Theatre Ballet. She works with child dancers at The Martha Graham School of Contemporary Dance and at Ballet School New York. She has produced concerts of her work at Merce Cunningham Studio, Dancespace Project at St. Markís Church, and Judson Memorial Church. Her choreography has been presented by New Music Chicago, American Women Composers, Mo Ming Dance and Arts Center (Chicago), The Dance Center of Columbia College, Chicago, and festivals at Westbeth Artists Residence.