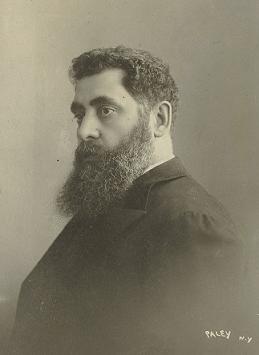 Jacob Gordin





The Jewish King Lear


by Jacob Gordin
in a new English translation by
Ruth Gay

April 27 - May 27


Reb Dovidl Moysheles divides his estate among his three daughters before his move to Israel.
The youngest, whose unflagging devotion to him is unrecognized, doubts the wisdom of his plans, comparing him to that great writer Shakespeare's character, King Lear.
The two eldest self-centeredly misuse his largess with their respective husbands--one a Hasid, the other a Misnagid--and ultimately turn him out of their house when he returns, disenchanted, from the promised land. For years he wanders alone but for his devoted,
irreverent servant.

Can it really end in tragedy?

For this, we have the theater...